Exhibition 2020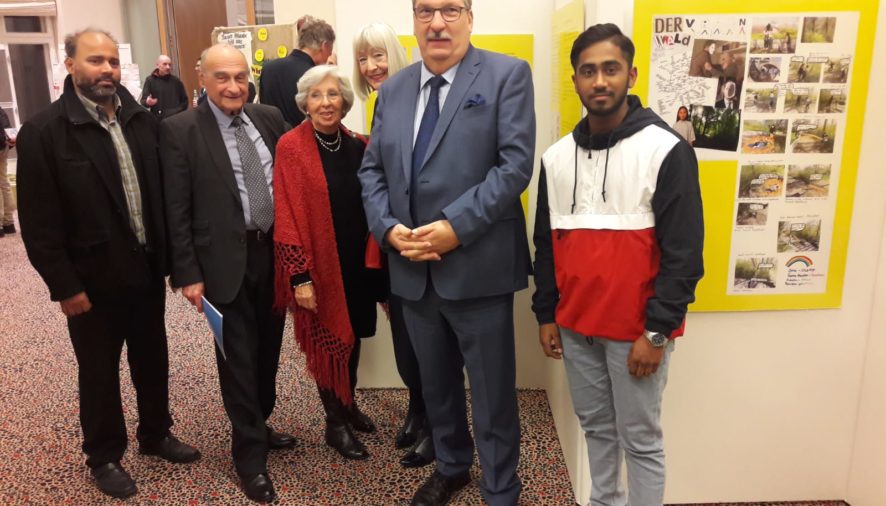 The German-Tamil Society e.V. participated this year with its project "Role Models-Idole-Heroes" at the exhibition of the youth forum denk! Mal '20 in the Berlin House of Representatives from 22.01. to 28.01.2020 on the occasion of the memorial day for the victims of National Socialism on January 28th and was honored for the project with a recognition award and a certificate.
The project "Role Models-Idole-Heroes" arose in 2020 from two one-week photo, writing and media educational workshops in the bungalow youth home (Tempelhof-Schöneberg) under the educational guidance of two speakers and four volunteer supervisors with 18 German-Tamil young people each from 12 to 18 who designed the project with selected texts, photos and short films.
The project should make the public aware of prejudice, exclusion and right-wing violence against children and young people with a migration background and advocate tolerance and the dismantling of cultural barriers. The project day for the denk! Mal '20 youth forum on January 22nd, 2020 in the Berlin House of Representatives began in the afternoon with a dialogue event in cooperation with the German Historical Museum, at which the participants were given the opportunity to inform and exchange ideas about their projects. Lively use was made of this option.
At the evening event in the plenary hall of the House of Representatives, several participants presented their particularly creative projects. This event was broadcast live on television by the "ALEX Offener Kanal Berlin". Following the evening event in the plenary hall, the President of the House of Representatives, Ralf Wieland, invited all guests to a tour of the exhibition in the casino and also honored our project with his visit, about which he obtained detailed information. The project day for the denk! Mal '20 youth forum was concluded with a large reception in the lobby of the House of Representatives and once again offered the guests the opportunity to exchange their thoughts on the many impressive projects.
Thanks.
Join in to the world in Tamil
Administration
German Tamil Union