Registration
Hier kommt noch Text hin.
Our Logos
Place of Society
Deutsch-Tamilische Gesellschaft e.V.
Gemeinnütziger Verein
für Bildung, Kultur und Sport
Anerkannter Träger der freien Jugendhilfe
Thamilalayam 14.04.1993
Prühßstraße 47
12105 Berlin

+49 30/2390 3161

+49 30/2391 5042

+49 30/2390 4014

+49 176/2477 3278
info(at)detagegermany(punkt)de
Öffnungszeiten:
Montag bis Freitag 14:00 bis 20:00 Uhr
Samstag und Sonntag 17:00 bis 20:00 Uhr.
Education for all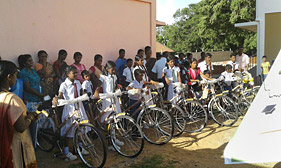 Become a supporter!
Become part of our work and support us today with your donation. Thank you very much.

In Remembrance Of
R. Nagalingam, Schoolmaster
19.05.1927-16.03.2015
Berlin          

Tamileelam

New York   

Tamil Nadu
Let's read. Let's write
Grüße an alle Eltern und Schüler, die Liebe und Respekt verdienen. Die Übungen für die Klassenstufen sind hier verlinkt, um in Anbetracht der aktuellen Situation vom Internet zu lernen und davon zu profitieren. Teilen Sie diese Beiträge, die für alle Schüler verfügbar sind.
*Vielen Dank*