Exhibition 2018!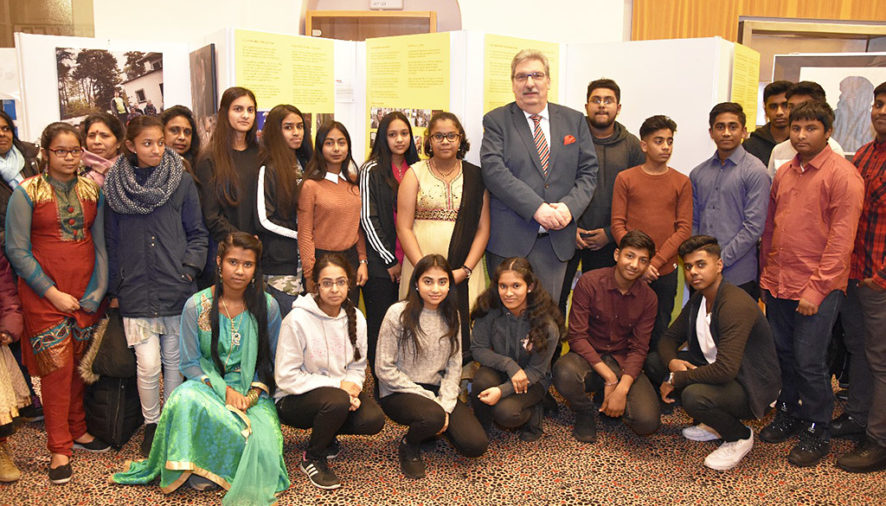 From January 30th to February 3rd, 2017 the German-tamil Society had done a workshop with the support of the German government. The participants were young tamils, who were born in Germany (Berlin). This workshop takes place every year for already 4 years.Almost 40 students participated voluntarily. The theme of this workshop was "everyday racism".The students were awarded at the townhall of Charlottenburg on June 19th, 2017 and got a certificate. The certificate was handed over by town council Mr. Oliver Schruoffenger.
To appreciate the work of the students, from January 31st, 2018 a exhibition takes place in the Berlin house of Representatives. At the exhibition you can see pictures and texts, which have been done during the workshop. The exhibition is directed and organized from Ralph Wieland, president of the house of Representatives. Politicians, parents and more interested spectators came to see this exhibition.
Additionally to learning the language of our living place we should also learn our mother language. Workshops like this one should continue to take place, so the students are able to show their talents and their strength.
Thank You
Join in the world in Tamil
Administration German Tamil Society